01. Welcome
Total.js Code editor is a server-side development tool for creating of Total.js applications directly in the web browser. The instance must run on the server.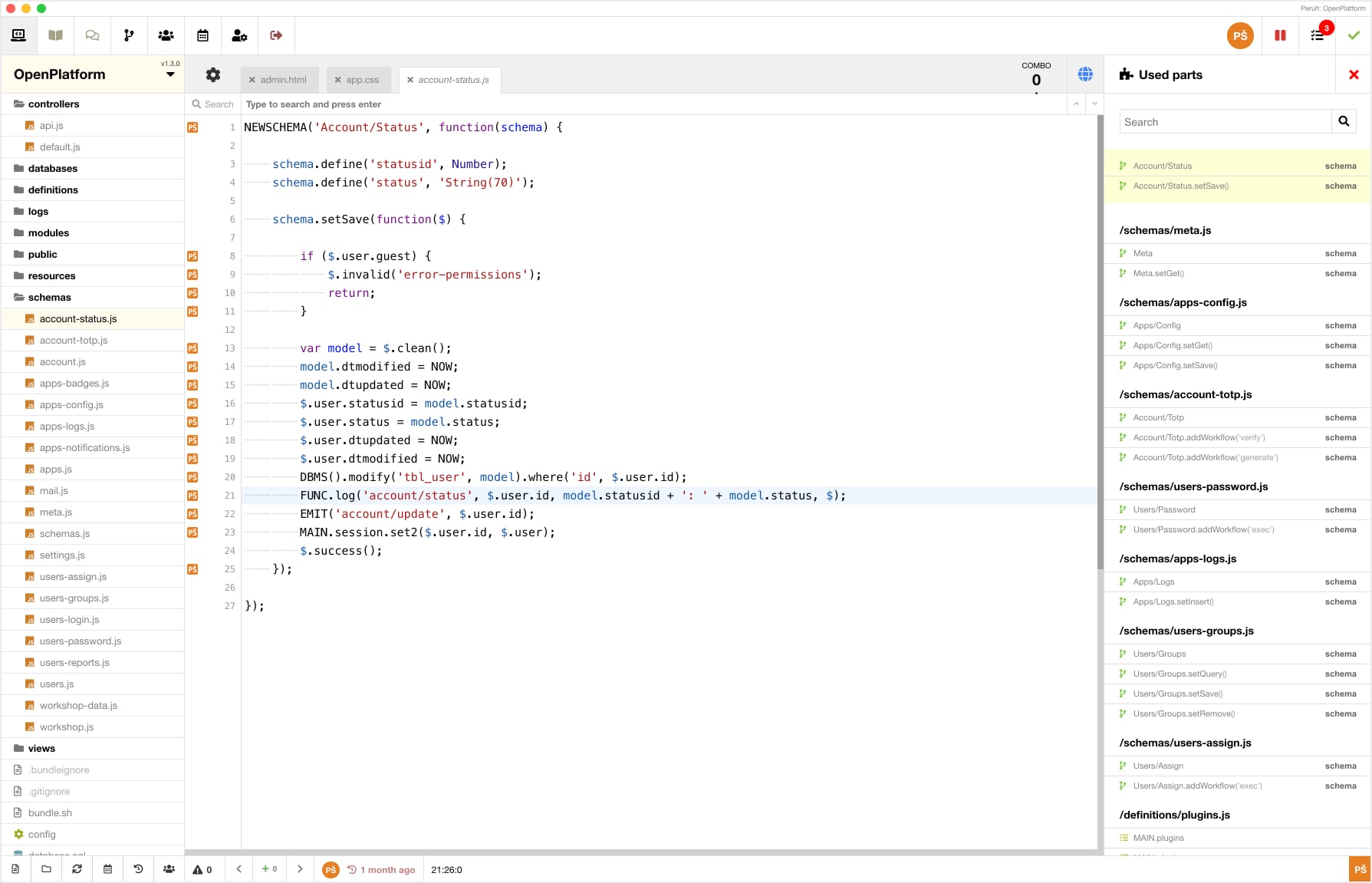 Requirements
Linux (Debian/Ubuntu/CentOS)
Modern web browser or Download Electron Version:
Installation
We recommend to install Total.js Code Editor via Total.js SuperAdmin. Or you can download source-code and run the application manually.
Good to know
Total.js Code Editor can edit entire files on your server, so be careful with usage.